H2O+ : a summer skincare product review with Makeup University
Friday, July 6th, 2012 at 4:09 AM
See the 9 hottest summer nail trends and get tips on how to wear them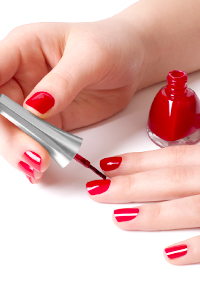 This is a TotalBeauty.com nails article
This summer it's all about who's got the cutest, most trendy nails. But just because you're artistically challenged doesn't mean you can't dabble in the polish fun. With these tips on how to wear this season's cutest (and easiest) nail trends everyone can join in.
Hi all!
I sure hope you are staying cool in this extreme heat! It's super hot in Arizona, but most of us are used to it, for those of you on the East coast in the heat wave-find shade, lay low, drink water and keep your salt intake up!
Here's a short video review of a really hydrating marine based skin care line called H2O+. It's possible you have seen it in Ulta, Sephora and some malls still have retail stores.
It is super hydrating and perfect for sun dried skin!
To get yours or find a location near you visit http://www.h2oplus.com

Remember: you are beautiful!
Thank you for visiting the blog and check back for promotions and beauty giveaways!
Tagged with: H2O Aqualibrium marine cleansing gel • H2O brightening essence • H2O face OASIS hydrating treatment • H2O night OASIS overnight eye complex • H2Oplus Aqualibrium hydrating marine moisture mask
Filed under: Uncategorized
Like this post? Subscribe to my RSS feed and get loads more!