Friday, June 15th, 2012 at 2:39 AM
Did you know your SPF 50 isn't enough to prevent premature aging? Turns out there's an even better ingredient you're missing out on: antioxidants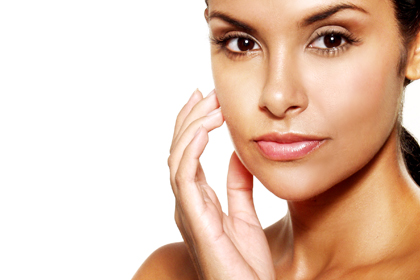 This is a TotalBeauty.com healthy skin article
Wearing sunscreen has been touted as the best way to prevent premature aging, but new research shows that SPF isn't enough to protect your skin from sun damage. Leading dermatologists are now recommending wearing an antioxidant serum for the ultimate sun protection. See how to best protect your skin now.
Hello Gorgeous!
Okay-this has got to be one of the best and unique products I have tried lately.
The Murad Sooth Skin, Lip and Cuticle Care is part pen, part lip balm, part cuticle oil and all amazing.
Now, as you know, I'm not one to read instructions. So I open the box, pull out the pen, crank it a few times to get the ooze flowing.
I use the applicator to apply it, then pop the cap on and use the rubber slant tip nubby to massage the balm in to my lips. I do this several times across several days.
I love the results, my lips and the dry cracks from too much sun are filled in and my lip stick is wearing better.
After several days of this routine and enjoying it I visit the Murad website to get the photo and write this blog post. That's when I see the instructions that the rubber slant tip nubby is for pushing your cuticles back after having applied the balm!
Well, to each her own and whatever works, works!
It retails for about $15.00 and some online websites have it for less and some beauty stores have it for more-buy where you feel comfortable.
Remember: you are beautiful!
Thank you for visiting the blog and check back for promotions and beauty giveaways!