Sunday, August 12th, 2012 at 7:15 AM
Learn how to pull off this summer's hottest hair trend no matter how old you are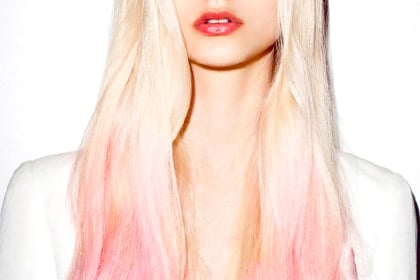 This is a TotalBeauty.com hairstyles article
Love the bright hair colors on the red carpet, but feel like you'll look more more clownish than chic if you try the trend? Us too, which is why we went to the pros to get the expert tips that'll help even the most color-phobic, 30- and 40-somethings pull off the trend before it gets old.
Back to school begins today! It's the first day of class for many Mesa Arizona schools-right now!
Teens-I have not forgotten you-if you have tried other brands, whether department or drugstore acne prone skincare lines and not gotten the results that you have wanted, do not despair!
Try one more time with the Pevonia Botanicals Spa Teen Blemish line. First-the package is too cute, second it's gentle formulations for exfoliating while hydrating and using botanicals in combination with salicylic acid to treat bacteria on the skin and heal pimples is amazing!
I encourage you to try the line-I think you will enjoy it. Make sure and get a parent's permission to shop onlie at http://www.pevonia.com !

Congratulations on the first day of school!
Remember: you are beautiful!
Thank you for visiting the blog and check back for promotions and beauty giveaways!